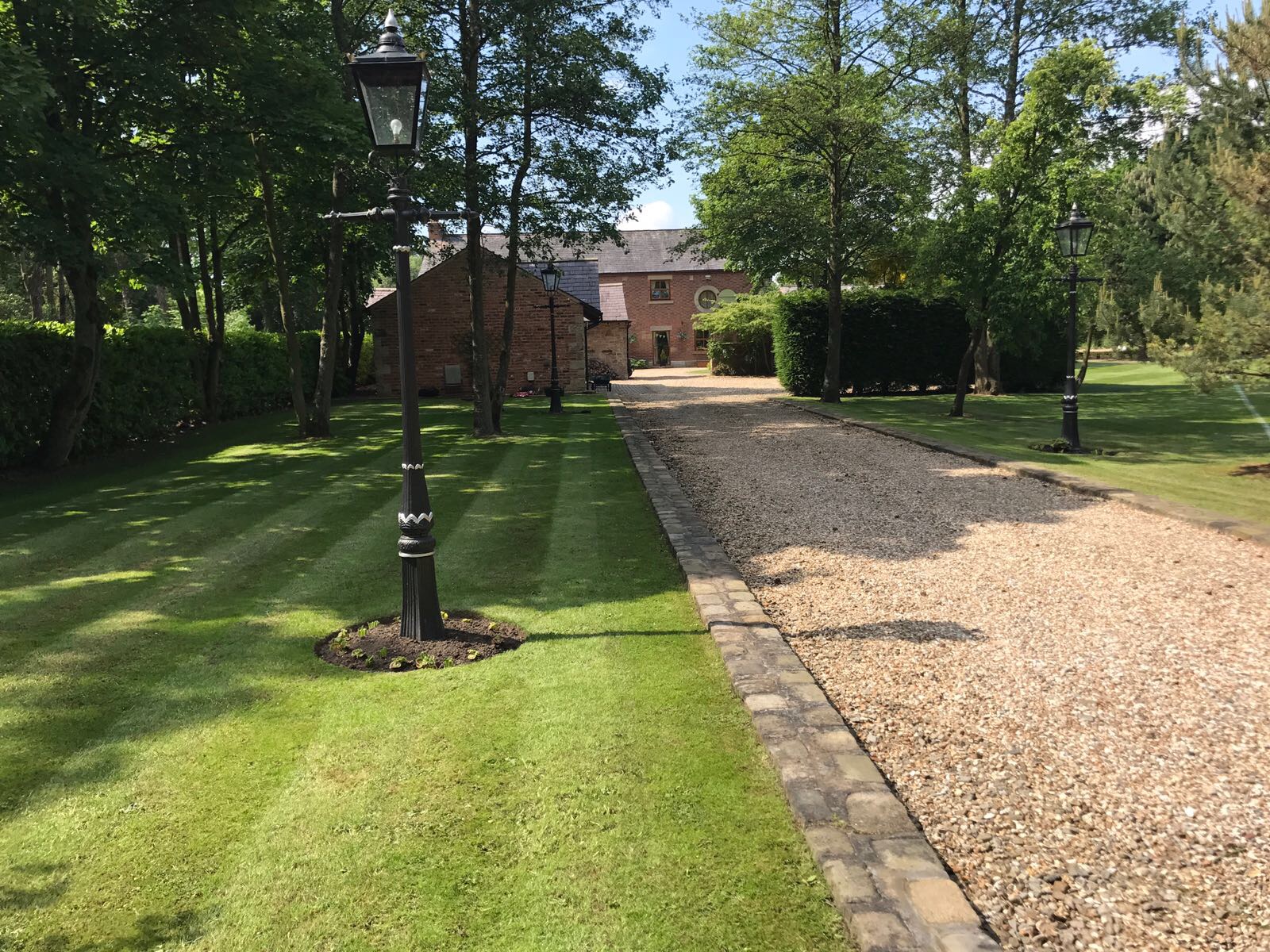 Who can provide better lawn maintenance in Leyland than a fully qualified greenkeeper? We offer a professional, reasonably priced service for garden services as well as all types of groundwork projects including drainage solutions and building foundations. We are confident that we can beat any like for like quotation from a reputable company. There are many reasons why a lawn can become less luxuriant than it once was. There could be a lack of nutriment in the soil or there could be a burden of weeds which take all the nourishment away from the grass. We know through years of experience what to do to get it to grow properly again.
You would like your grass to be healthy and weed free and green. In Leyland, lawn maintenance is our speciality and we have years of knowledge from caring for the greens on golf courses. We take on many regeneration projects where the lawn requires intense care to bring it back to something to be proud of again. All the mowing and trimming of the lawn is taken care of, and we offer invaluable advice on fertilisation and weed control. We will scarify and top dress areas of the lawn that need special attention and can over seed the lawn to provide vigorous new growth with a hardier type of grass.
We offer lawn maintenance in Leyland for all garden sizes from small patches of perfect lawn to huge landscaped gardens. Contact Greenkeeper Lawncare today and we will visit your property and offer an honest opinion of what needs to be done to get your garden into perfect shape. According to the condition of your lawn we may recommend treatments for moss control or fungal diseases. We can offer a flexible mowing service to suit you by coming once a week to keep the lawn looking beautiful or a once off mow to help you get back into a regular routine.  We offer a 12 month garden maintenance programme that makes sure your garden is healthy and in top condition year round.