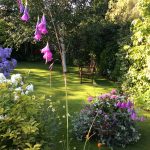 For professional and affordable groundworks maintenance in Leyland, remember the specialists. We have many years of experience in providing groundworks maintenance services that meet our clients' requirements. First established over 15 years ago, our expert team is fully qualified and available to provide a professional service. We can take care of any aspects of your groundworks.  First impressions are lasting impressions, and for visitors to your property, these first impressions are essential. Give us a ring and we can schedule an appointment to discuss your specific groundworks maintenance requirements.
For your business property in Leyland, groundworks maintenance is an area in which we specialise. As such, we can provide a tailored solution, encompassing high standards of service to ensure your grounds are in perfect condition. Speak to us about your requirements. We can assist you with a comprehensive all-round groundworks maintenance programme. We'll pay you a visit on your site to determine your exact needs. This will enable us to provide an appropriate maintenance programme that you will appreciate. Additionally, after our visit, we will provide a free, no obligation quote for the groundworks maintenance required. You can keep your business property looking as beautiful as it should with our expert, qualified team.
Groundworks maintenance in Leyland is designed to suit your property. We have the experience, knowledge and dedication to provide you with a service that will surpass your expectations. You will also find that we will not be beaten on price or quality. For more details about how we can assist you with groundworks maintenance, contact Greenkeeper Lawncare today. Your business is important. As such, the property on which it is located is important too. By ensuring that your property is well-kept and neat, you will continue to present an impression of a dedicated business. Our groundworks maintenance programme is the perfect way to keep your grounds in pristine condition. We can also assist with any drainage issues you may have. Additionally, we can assist with tree surgery, lawn care, and sports turf management.