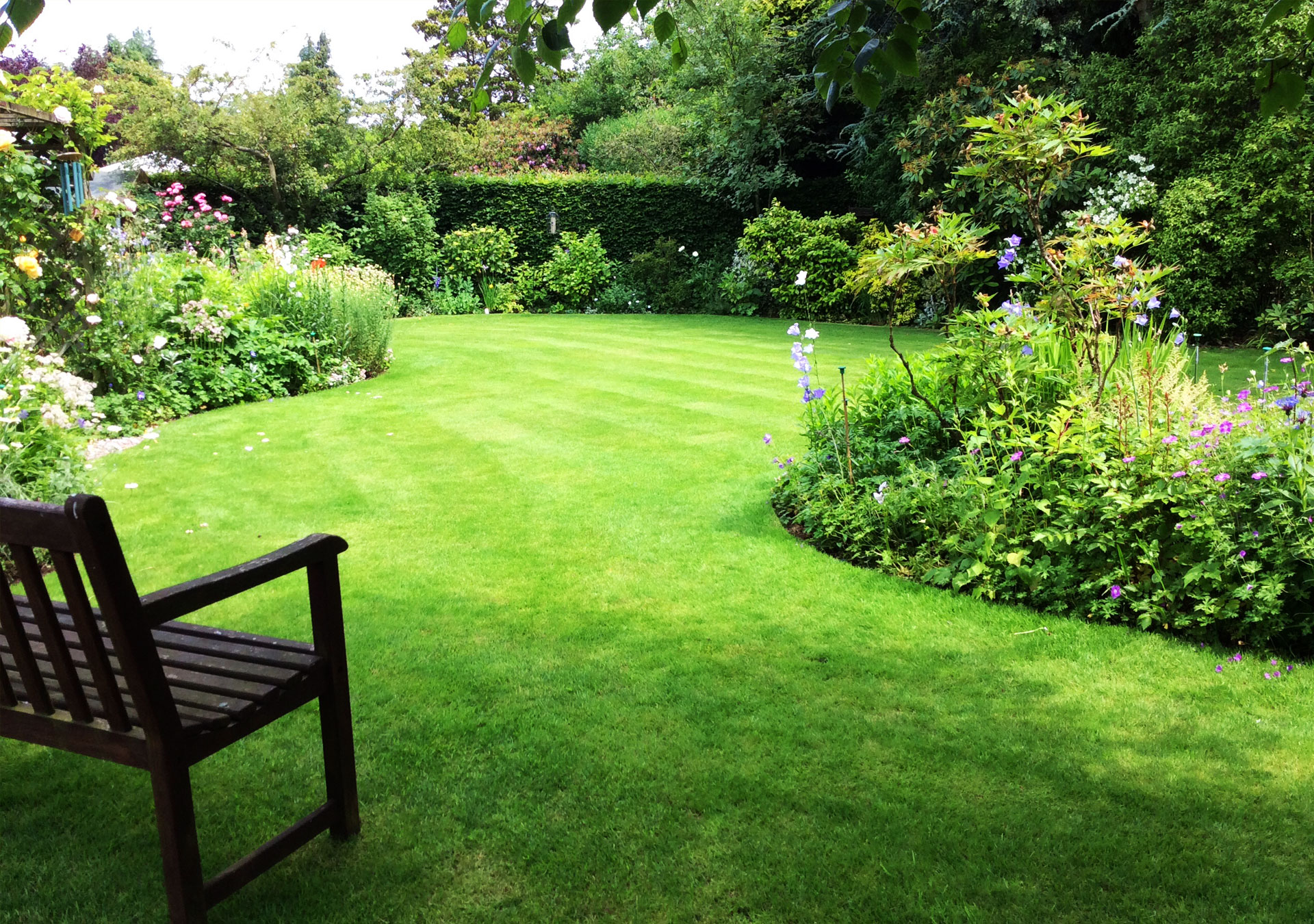 With advice and assistance from a lawncare specialist in Ormskirk , you can keep your patch of green looking fresh and healthy. At Greenkeeper Lawncare, we are fully qualified grounds care experts, with special knowledge of the unique environment of Lancashire and surrounding areas. We provide end-to-end solutions for groundworks, garden care, office and residential properties, sports surfaces, business and corporate grounds. With extensive experience in working on golf greens, we bring this training and knowledge into all our projects. We can handle every job from simple lawn-mowing to complete landscaping projects with the same level of competence and focus on quality.
As a part of our systematic approach to your lawncare needs, we first survey the site. In Ormskirk, specialist lawncare professionals like us pay attention to analysing the problem, if any.  Our focus is to ensure that your lawn is restored to its healthy condition. Fungal infections, weeds, insect or small animal infestations have to be tackled promptly and correctly. Our next step is to launch a treatment plan based on our analysis. Fertilizer, weed or moss control, further treatments are provided. If you have children and pets, you can rest assured, because we use only safe, eco-friendly products. If your lawns need regeneration, we use a variety of tried and tested techniques to help it recover. We can also advise you on possible reasons for problems including shade from nearby trees, or bad mowing practices.
Lawncare specialists in Ormskirk who are part of the local community are familiar with the weather conditions prevalent in the area. Hence they give clients valuable advice and tips on keeping lawns healthy and safe. Sometimes, your lawn may need that extra boost to give it colour, volume and texture. We offer regular care and maintenance programmes to keep your lawn in top condition all year round. If you are looking for a lawncare specialist, contact Greenkeeper Lawncare.  You can rely on us to give it that Wow factor! Our solutions are customised to your needs, tastes and budget. Personalised lawncare is something that gives your lawn that extra touch and we are available to address any issues that you may have.