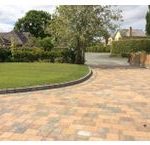 Finding an efficient company for lawn maintenance in Preston may not be an easy task. Greenkeeper Lawn Care is a lawn maintenance company that offers comprehensive and professional services in all aspects of lawn care and treatment for domestic and commercial customers. They provide a tailored solution that meets and even surpasses your expectations. The services offered include tree care, garden care, office care, sports care, and lawn care. They are a perfect combination of affordable price and quality as they have dedicated and expert workers that deliver these services.
In Preston, lawn maintenance will become a done deal once you put a call across to Greenkeeper Lawn Care. Maintaining your garden may have become a disturbing burden, however, Greenkeeper Lawn Care garden maintenance offers a regular garden maintenance programme that spans throughout 12 months to ensure that your garden is kept properly for that period. Their workers come around every fortnight to mow, trim and edge your lawns and keep it looking good and healthy. They also weed, hoe and offer expert guidance and attention. Pruning and hedge cutting is also another service offered by these professionals. Greenkeeper Lawn Care prides itself in lawn regeneration. They offer specialist services, essentially taking the know-how from managing golf courses and reworking it to a domestic lawn. They also regenerate lawns, from unhealthy, ugly looking and dead to a green, lush, beautiful and healthy lawn. Generally, their lawn regeneration programmes include over seeding, top dressing, aeration, moss controls, weed controls, fertilisation and more.
Lawn maintenance in Preston could be for gardens, sports complexes or offices and Greenkeeper Lawn Care covers these all. Their members of staff are City and Guilds trained in Sports Turf Management and have NPTX certification in the safe use of pesticides, hence sports clubs and organisations are not left out.  First impression matters, it's better to keep the office lawn well taken care of to welcome clients. If you would like to find out more about lawn maintenance, contact Greenkeeper Lawn Care.